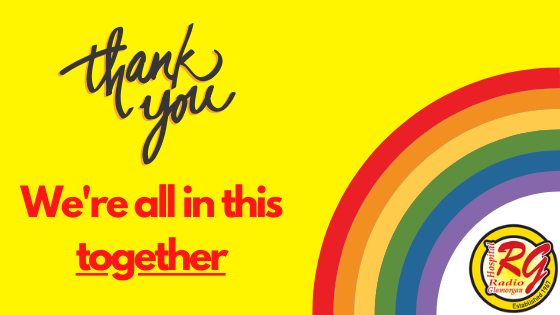 We need your voice and we promise it'll only take a few minutes!
This is your opportunity to voice your support, to thank and appreciate those working in the NHS/front-line services, those doing their bit to help others during the Coronavirus (Covid-19) pandemic.
It's your chance say hello to your family, friends near and far too, maybe some you haven't seen for a while.
We'd love for you to record your message on your phone, email that file to us using the address below and we'll do the rest…
Send them to messages@radioglamorgan.com
e.g. "Hi, I'm Joe and I'd like to say a huge thank you to everyone doing their bit to help others during this time"
Or, "This is a message for everyone doing their bit, thank you for everything"
@radioglamorgan on Facebook, Twitter and Instagram