Written by Jill Brinkworth (RG Volunteer)
I've been a donor to the charity WaterAid for several years – an imploring leaflet from Dwr Cymru Welsh Welsh hooked me.
Clean water – a basic human right we take for granted and yet some men, women, children and babies have to drink contaminated water or at best walk miles to get clean water every day.
An email from the WaterAid caught my attention – asking for participants for the Just Water 2021 challenge to bring clean water to 50k people in Ethiopia and thousands more around the world. This was "Dry January" with bells and cymbals. The ultimate detox – my challenge to drink nothing but water during January  ( no caffeine, alcohol, drinks of any kind) to support WaterAid.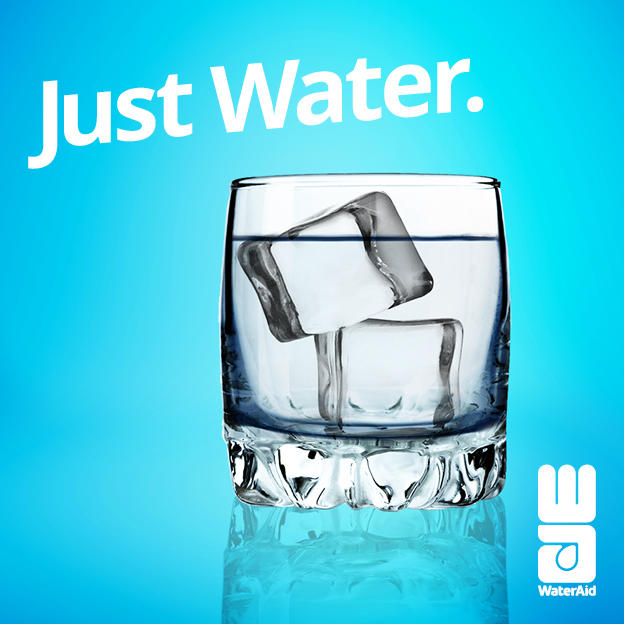 January is always a challenge – failed new year resolutions, dark mornings and nights, awful weather, post-Christmas blues and an horrific 2020 so what better to lift the spirits (!) than a glass of vino, a hot toddy or a  nice cuppa? The WaterAid challenge would mean no fillip for me. On New Year's Day I picked up the gauntlet.
I suffered headaches for 6 consecutive nights due to caffeine withdrawal although my sleep was no better or worse from it. I'm no aficionado am not someone who needs a famous American coffee with a triple shot or all those other fancy things you can add to a cuppa but I've found since working mainly from home for the last ten months imbibing comforting cuppas throughout the day breaks up the monotony of working in isolation. Makes you step away from the screen and stretch your legs albeit not as far as if you were heading to one of the office kitchens – ah those were the days!  I was drinking far more coffee than ever I had. So Just Water a good time to get this under control.
Many of us look forward to a little tipple at the weekend – unwinding and relaxing after a stressful week at the (home) office but not me and there were 5 weekends in January!
I bored friends, family, colleagues just a bit, often showing the dregs of water with a lime wedge at virtual meetings as proof. Initially, I didn't intend to fundraise, I just wanted a personal challenge  – but I  raised £160  (a modest sum by the late Captain Sir Tom's standards) but the gesture was important –  raising awareness and participating.

I think I missed alcohol less than I missed warm drinks. When 1st February arrived I had just one celebratory cuppa in the afternoon! I was used to being without and didn't have anything stronger until a week later!
I may not have run a marathon but it was an achievement and  it was about testing myself, being honest with myself (who would ever have known had I weakened) and more importantly helping those in need.
If you would like further information please visit www.wateraid.org/uk
Jill is usually heard (When there's no restrictions in place) on a Saturday afternoon presenting the 'Saturday Matinee'