The Patient Experience Network National Awards are the first and only awards programme to recognise best practice in patient experience across all facets of health and social care in the UK.
The shortlists were announced a few weeks ago, with the winners revealed yesterday (Monday 13th September).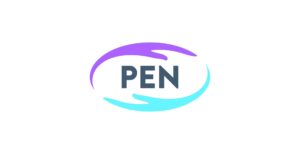 A huge congratulations to the Cardiff and Vale UHB Patient Experience Team who won 'Team of the Year'.
"We're absolutely delighted to win 'Team of the Year' in this year's #PENNA21 Awards, thank you to everyone who helped make this possible #PatExp pic.twitter.com/t8csIMHn8d
— Patient Experience Team (@CAV_PETeam) September 13, 2021
The team work tirelessly across health board sites to ensure patient experience is the best it can possibly be.
Commenting on the achievement, Radio Glamorgan Chairman Jamie Pritchard said;
"It's always been a pleasure working with Kelly, Helena, Michelle and the entire team to achieve positive progress across the whole of the CVUHB, in particular the last 18 months during the pandemic when we haven't been able to do what we usually do"
For more about the Cardiff and Vale UHB Patient Experience Team, click here