Friday 23rd December on RG
5am – Harmoni Cymru at Christmas
6am – RG Breakfast: All Number Ones
10am – RG on Broadway
12pm – A Christmas Reggae Stew with Simon
1pm – A Motown Christmas
2pm – Ian Webber LIVE
4pm – Bill Cummings
6pm – All About Sport
7pm – Richard Manning
9pm – A very 'metal' Christmas with J
10pm – Music was my first love with Santa!
Christmas Eve on RG
5am – Harmoni Cymru at Christmas
6am – A 60s Christmas
8am – Christmas Eve Breakfast with Sam Rees
10am – Rock'n'Roll Christmas with John Webber
11am – Blues'n'Soul Christmas with Ian Webber
12pm – 'Follow The Stars' Christmas Concert
1pm – Chesney Hawkes at Christmas
2pm – Dave Skillern – A Doo-Wop Christmas
4pm – A Jonesy Festive Special
5pm – The UHW Christmas Carol Concert
6pm – Midweek-end Santa Mix
8pm – Christmas Story Hour
9pm – A-Z of Christmas
11pm – Story of the Snowman
Followed by non-stop Christmas…
Christmas Day on RG
5am – Harmoni Cymru at Christmas
6am – Christmas with the Crooners
8am – Christmas Day Breakfast
with Sam Rees and Grant Palmer
11am – Jonesy and Westy
Live from the North Pole
1pm – Jayne Jones: The Christmas Fun Bus!
3pm – Christmas Special with Byron and Finley
5pm – Dynamic Dave: Christmas at the movies
7pm – Hannah's Christmas 'Sleigh-list'
10pm – Red Thread Christmas Special

Boxing Day on RG
12-5am – Non-Stop Christmas
5am – Harmoni Cymru at Christmas
6am – A Very 90s Christmas
7am – Call Me Christmas Number One
8am – Boxing Day Breakfast LIVE with Jay
10am – Best 'non top 40' with Luke Davies
12pm – Andrew and Claudia at the Boxing Day 'Christmas' Coffee Shop
2pm – The most requested songs on Hospital Radio
5pm – All about 'Elbow' (The band)
6pm – Guitar Throwbacks with Grant Palmer
8pm – All about Bond with Luke and Andrew
10pm – Music Was My First Love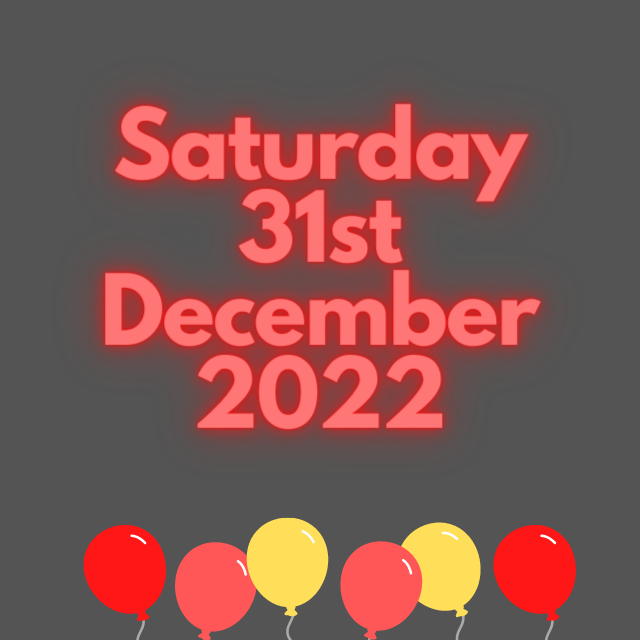 New Year's Eve
7am – All About Sport: Review of 2022 (Repeat)
8am – New Year's Eve Breakfast with Sam Rees
12pm – Charity Hour
1pm – Saturday Matinee with Jill
4pm – Red Thread
5pm – A Disney Sing-Along
7pm – Susie's UK Garage Mix
8pm – Party Mix with Byron Brain
10pm – All about the NYE Night Train LIVE
with Andrew Woolfe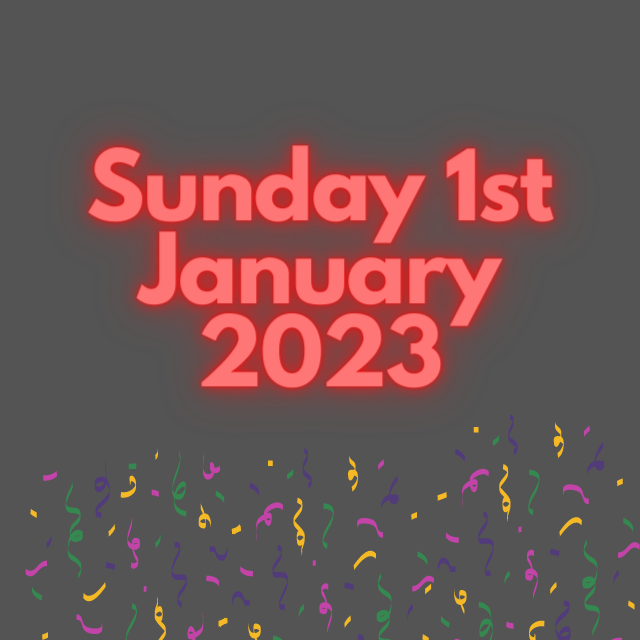 New Year's Day – Happy New Year!
8am – Sam Rees
10am – Last Years Visitors with Jill Brinkworth
1pm – Jayne Jones
4pm – Song Chain with Andrew and Claudia
6pm – Nigel Moore: Rock Special
7pm – A List: Favourites of 2022
10pm – Feet First Tribute with Jay
Monday 2nd January
6am – RG Breakfast
10am – Number Ones
6pm – PowerdByHoward
8pm – Slipped Disc Show
10pm – Music was my first love

(Normal from Tuesday 3rd January)