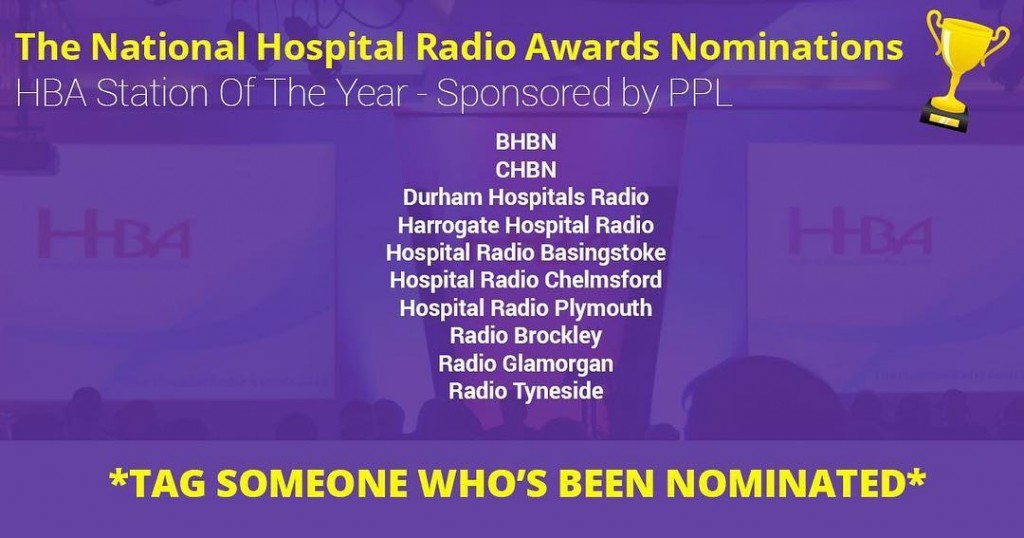 With the announcement of the annual HBA award nominations, Radio Glamorgan is once again one of the Top 10 Hospital Radio Stations in the UK
With 3 nominations for the National Hospital Radio Awards, including "Station of the Year"
Station Promotion – Our Station
Designed to allow demonstration of delivering an engaging, clear and concise message within a specific time, this entry must be produced and presented by the station. The entry can consist of a promotion or trailer and should convey the message and attract the ear of the listener.
Best Programme with Multiple Presenters –The Teenage Cancer Trust Takeover
Recognising that many hospital radio stations have programmes presented by a group of people, this award celebrates the ingredients that make hospital radio unique, such as patient and staff interaction, requests and personality.
Station of the Year
This Award showcases the best of hospital radio. From the interaction with station listeners to the delivery of an engaging station output. Submission is limited to a maximum 15 minute stand-alone documentary-style recording, featuring extracts from your station output. The entry should give the judges an insight into your station, station volunteers, hospital(s) broadcast to, and the style of presentation and programme content.
You can find the list of the nominations HERE