Share your experiences of hospital care for people with dementia at University Hospital Wales, Cardiff on Monday 21 October.
Evidence has shown when a person living with dementia is admitted to hospital they are often at their most vulnerable. For many, their health will suddenly deteriorate upon admission.
Alzheimer's Society Cymru is working with the Cross Party Group on dementia to conduct an inquiry to gather evidence from people across Wales to understand the current state of hospital care for people living with dementia. They will use this evidence to make recommendations to the Welsh Government for improvements to be made in hospitals across Wales. Alzheimer's Society Cymru will be at hospitals across Wales this autumn to collect people's experiences of going into hospital with dementia.  We will be in the concourse of UHW on Monday 21 October.
Sue Phelps, Country Director for Alzheimer's Society Cymru says:
"We are determined to fix dementia care in Welsh hospitals. But to do that we need evidence. We're looking for anyone whose loved one with dementia has spent time in hospital to share their experiences. This will help the government find out what's working – and what's falling short."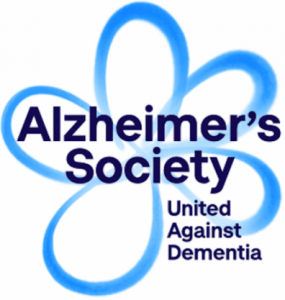 Alzheimer's Society Cymru are going to be in the UHW concourse on Monday 21st October.
For more about the Alzheimer's Society, click here for their website
Nigel Moore recently chatted to Huw Owen from the charity.
Click the play button below to listen