By Beth Gulliver
Let's take a trip back to March. Where was I? Well, I was remotely teaching English to Chinese children, volunteering at Oxfam and enjoying a great start to my training at Radio Glamorgan. I was visiting my family back in Birmingham about once a month and enjoying the first few months of my move to Cardiff with my boyfriend, Josh, and our best friend, Owen.
Then… Lockdown.
We gathered around the TV to watch Boris announce the national lockdown like a scene straight from a dystopian novel. It was a very strange time! I'm a naturally anxious person so isolation came with its struggles, but there were many benefits too. I started learning Italian, made an ungodly amount of baked goods and Owen, Josh and I finally watched all of the 'classic' films everyone was previously gobsmacked I hadn't watched.
Being away from my family for months was difficult but many Facetimes and Zoom quizzes later, I actually feel like we're closer as a result. We appreciate each other more. I also got to spend months of quality time with Josh and re-evaluate the direction my career was going in. I eventually decided to undertake an MA in Journalism. I've just started, and it feels like the best decision I ever made!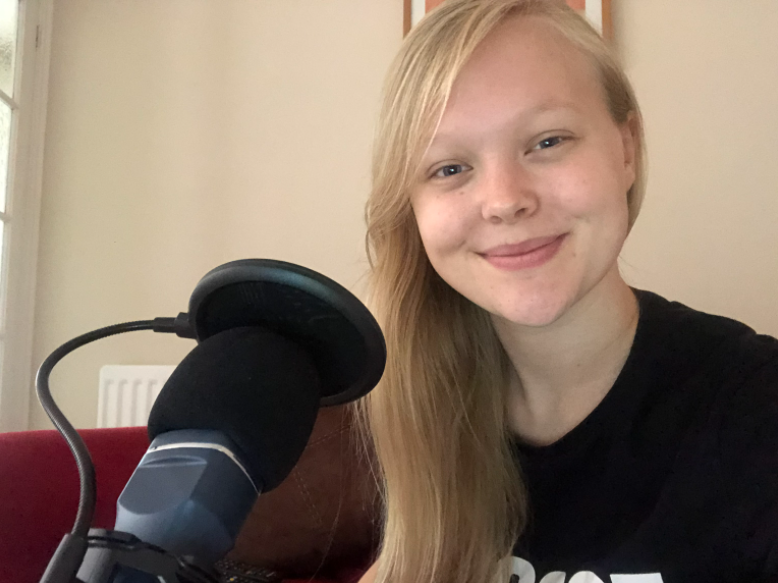 The highlight of the last few months? Some of the station volunteers were lucky enough to be gifted some mics to use at home. I started recording shows once a week (you might have heard me at 7pm on a Wednesday) and I loved it. My family listened every week and it was so surreal to hear my voice on the actual real-life radio for the first time! Hopefully we can get back to live shows soon.
Overall, it's been the strangest year I've ever known. I haven't been affected by Coronavirus in any of the devastating ways other families have been and for that, I'm incredibly thankful. If I can do my bit by simply staying at home or wearing a mask, then that is a small price to pay. This has been a year of loss, reflection and new starts for many – hopefully 2021 is better for everyone.
You can usually hear Beth on the Midweek Mix with Andrew Woolfe and Susie Bailey, Wednesdays from 6pm