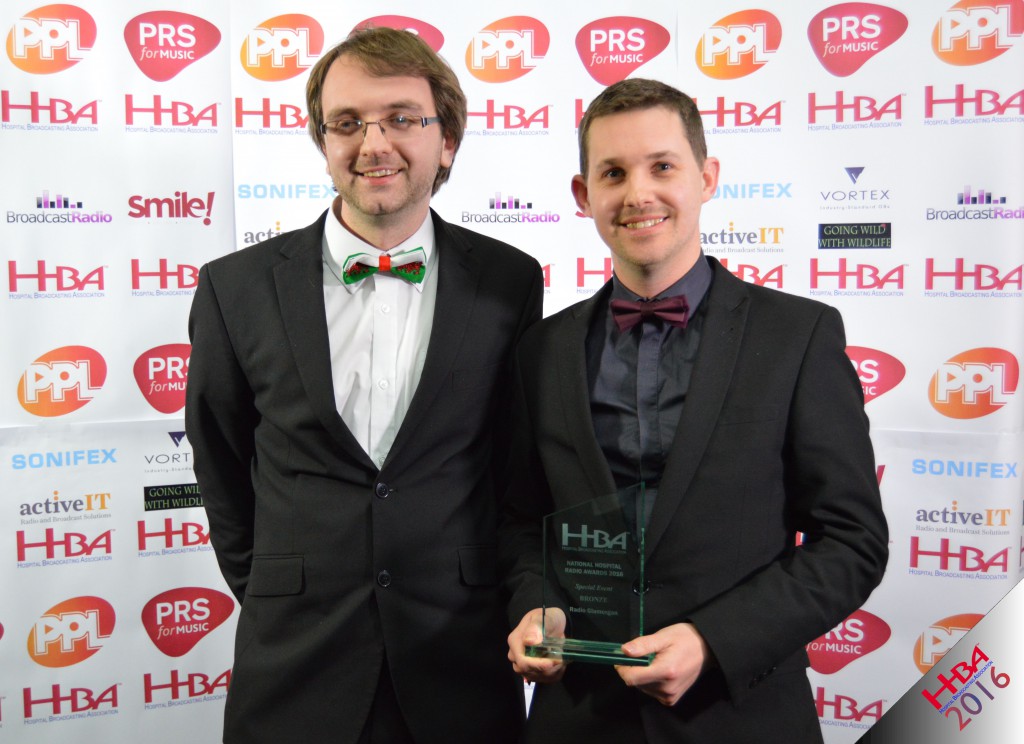 Saturday 19 March was the annual HBA awards, showcasing the talent and highlighting the work of the hundreds of volunteers across the whole of the UK.
This year ,not only was the HBA Patron and 'Voice of the Balls' Alan Dedicoat in attendance, but there was a very special message from the International Space station. Major Tim Peake said "Well done to all the nominees in tonight's National Hospital Radio Awards in the UK. Thank you for all you do, entertaining patients"
At Radio Glamorgan we are delighted to be bringing back the "Special Event Bronze award" for our coverage of the opening of phase two of the Children's Hospital of Wales!
What the judges said "It was a great entry – a nice mix of interviews and ticked the box – big time – for involving patients" One judge said "If you were in hospital you'd be chuffed that you could be "there" at the launch of this new hospital"
Thank you to everyone who's supported us.
Radio Glamorgan is your award winning station at the Heart of the Heath, online and on mobile.