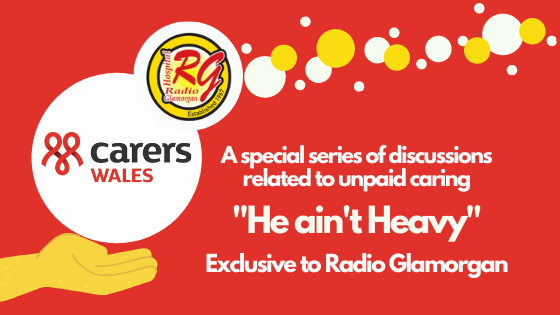 Radio Glamorgan has teamed up with Carers Wales to make a series of programmes offering advice to both carers and employers of carers juggling the two careers.
The series offers an overview of the role carers play in society, and also hears from carers telling their own at times heart-breaking stories.
Episode 1 gives a general overview of Carers Wales, volunteering is the subject in episode 2. Me time is covered in the 3rd episode, Juggling work and care in the 4th and finally advice on being an unpaid carer and some personal stories are featured in the 5th episode.
Hear the series presented by Andrew Woolfe via Radio Glamorgan Podcasts/ Below
For more about Carers Wales, click their logo below.