It was a very special day for Radio Glamorgan listeners Natasha and Mike.
Mike is in hospital following a recent procedure and Natasha hatched a plan to ask him to be her husband.
With the help of Radio Glamorgan, Natasha and son Kieron requested 'Over and Over again by Nathan Sykes' live from the studio and then dashed up to the ward where Mike was listening. Then with a live link via phone to the studio Natasha asked Mike to marry her and he said …..yes.
Huge congratulations to you both from all of us at Radio Glamorgan.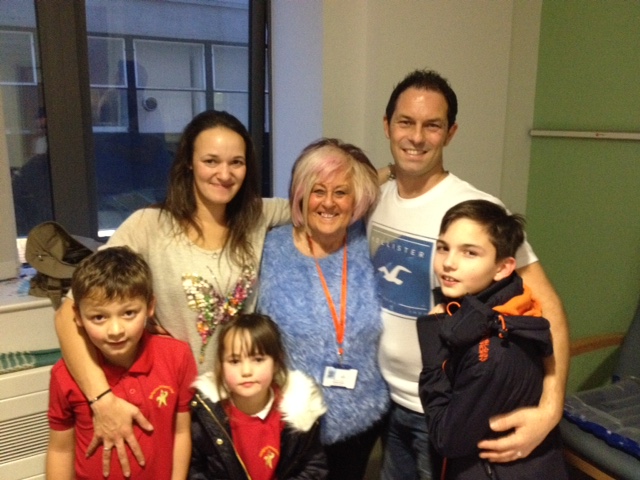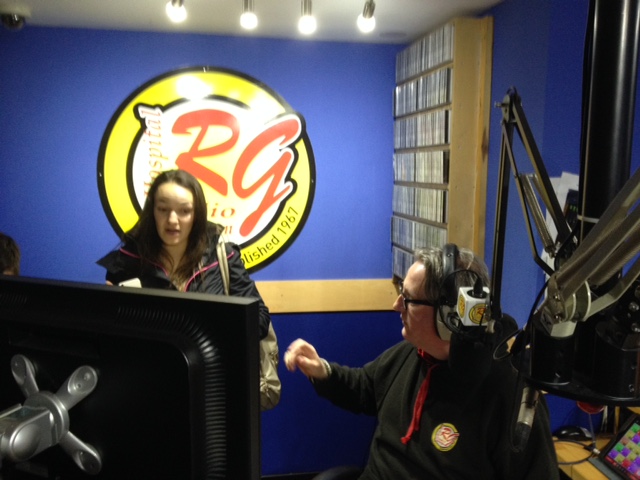 Natasha and Mike and family                          Natasha with Nic in the studio