Dave Skillern joined Hospital Radio Glamorgan (RG) in 2020 and since then you may have heard him on GMRG with Luke Davies, sitting in on the RG Night Train on a Saturday Night or even sharing his film recommendations with you.
He's now very happy to be let loose on his own with not one, but TWO brand new shows!
From next week, you can hear Dave on Radio Glamorgan every Tuesday (5-7pm) and Thursday 6-8pm as he shares with you the "Dave Skillern Playlist"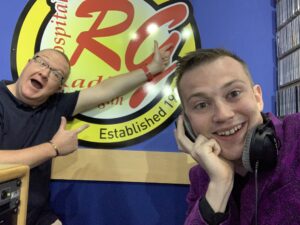 In his own words; "on the "playlist" I'm looking forward to sharing with you, some of my favourite songs from across the decades, but it's your playlist as much as mine – I hope you'll request some of your favourite songs as well, maybe get involved in my feature 'Dave's wheel of steel' which involves playing a vinyl track!
I'm really excited to be hosting two new shows and that I hope you will enjoy listening too!"
Commenting on why he decided to join RG, he said "I love meeting new people and that's one of the reasons I enjoy volunteering with the station, meeting people with a love for music and radio and hopefully bringing some enjoyment to you with every show"
Radio Glamorgan Chairman Jamie Pritchard added;
"Dave's commitment to the station has been second-to-none since joining us during the early stages of 2020. Covid restrictions have meant that our usual training programme for new volunteers has had to be adapted in so many ways, but throughout the last 18 months he's been doing all he can to learn the ropes, get to know the station and the people at RG. I'm really thrilled he's permanently joining the on-air line up presenting two shows every week from the 2nd November"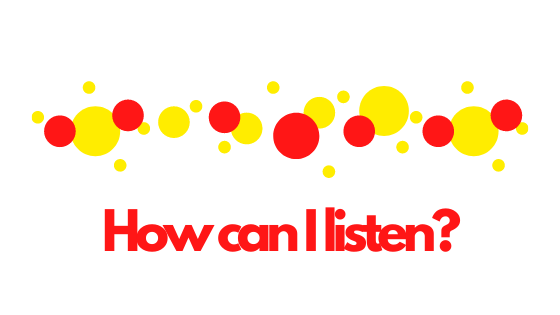 About Dave
I work as a Home Tutor with children and young people who are autistic and my interests are listening to music, reading thrillers and autobiographies and collecting real film to show on my film projectors. Before retraining as I teacher – I trained for 3 years at Drama School and worked professionally as an actor in Theatre and some TV for a number of years – but I've always loved the medium of radio broadcasting.