By Jill Brinkworth
Two weeks before the March lockdown, I was lucky enough to start presenting my own afternoon show 'the Saturday Matinee' but just like Broadway and the West End, the curtain temporarily came down for me too.
My birthday came a week later and I was the first of my peers, colleagues, friends and family to celebrate a virtual lockdown birthday. I thought I was special but as the weeks and months went by I was no longer unique as the lockdown birthdays have come and gone for so many!
I was fortunate to work the whole time in my job as a civil servant supporting the needs of Wales, and that kept and continues to keep me busy.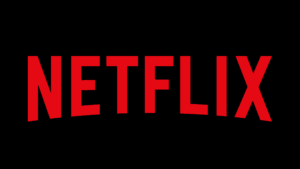 In my spare time I did the obvious things: Watching box sets on Netflix (other streaming services are available!) such as Better Call Saul the "prequel" to Breaking Bad. Controversially perhaps, I think it is better than BB. Whatever I'm into I tend to become obsessed although for me binge watching isn't the way to enjoy – it's all about the anticipation, the looking forward to something, the patience of waiting and the build up. Other fab series: Schitts Creek and Offspring the Australian equivalent of the 90s Ally McBeal series was ah beyond superb, absolutely sublime. There was quite a void when I finished the 70 episodes but there's always something to replace it in the wings… such as Black Mirror, definitely not a laughing matter.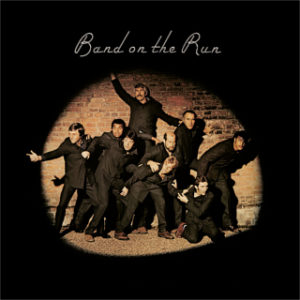 I finally got around to listening to some albums I've never heard in their entirety (I know, I know I should be utterly ashamed of myself but don't judge me) among them Sergeant Pepper's Lonely Hearts Club Band, Tapestry, What's Going On. The thing is I knew every song on those albums but it was more about listening to them from top to bottom in their entirety in the order they were assembled all those decades ago and in one go. I revisited some albums I loved in my youth too such as Band on the Run (I bought it for 50p back in the day from a friend) Innervisions, Atlantic Crossing and Sheet Music. I discovered Michael Kiwanuka, Arctic Monkeys and a musical genre I wasn't familiar with Reggaeton.
Music streaming services really can be a godsend and that's how I listened although it's not the same as scrutinising an album cover front and back, reading the sleeve notes and just holding the shiny black (and sometimes scratched) record in your hands. An experience in itself. Bliss.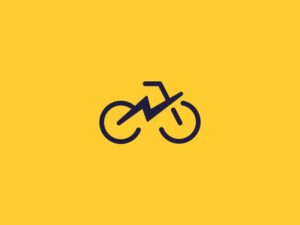 I've always loved cycling and if there's a rental bike in a city I'm visiting I try to get around in that way if I can (one of my favourite memories is cycling around San Francisco and across the Golden Gate Bridge – amazing but obviously that was NOT during lockdown!) So I got on my bike during the restrictions often times cycling to my office and straight home again even though I was actually working from home! The commute was a bit of normality.
Something that's been great is keeping in touch with my fellow Radio Glamorgan volunteers – Jamie Pritchard (our chair) and the board of Trustees have navigated the Volunteers through the months with virtual catch ups, quizzes, meetings and emails always keeping us enthused and up to date. 
The Sunday night fundraising quizzes have been fun and importantly helped to raise some money for the station and get our name out there via family and friends, keeping our profile up. I think there may be a few more leading up to Christmas too!
We reopened the studio in September and there was an incredible buzz, much excitement and anticipation. I managed to do 4 Saturday Matinees and then lockdown returned.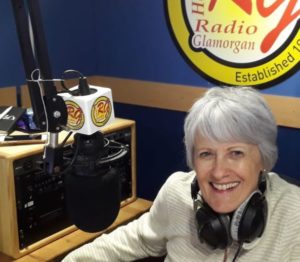 I can't wait to be up and running again in the studio, properly and without interruption and to paraphrase the song The Show WILL go on …one day.
For now it's me, myself I Jill saying take care Ciao Ciao, Saha and Bye. 
You can usually hear Jill presenting the Saturday Matinee, 2-4pm on Radio Glamorgan. Jill was also recently on Greatest Hits Radio, take a listen here.