Do you have a fancy smart-speaker?
If so, did you know you can listen to us via it and even more so recently, we made it even easier for you!
If you have an 'Amazon Alexa' device (Echo Dot, Echo Show etc)
Search for the 'Hospital Radio Glamorgan' skill on the Alexa app…
(Found under 'skills & games')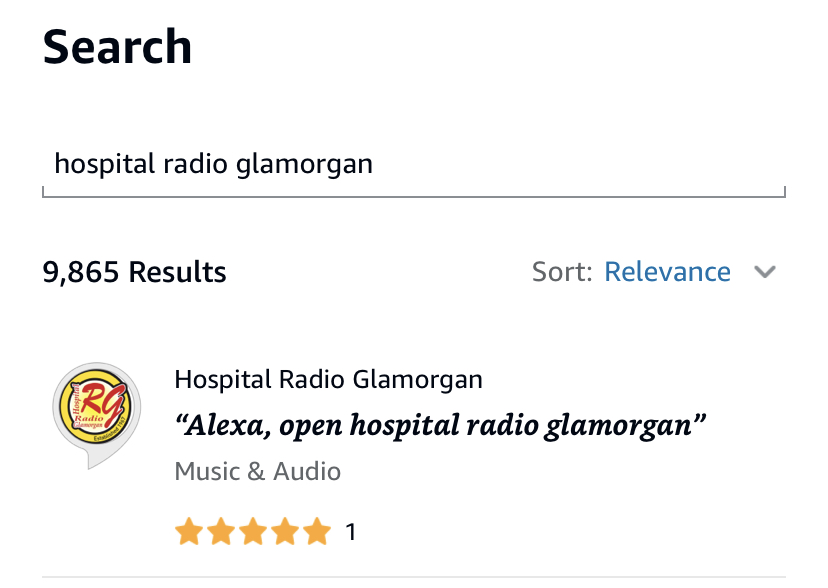 Tap enable and at anytime you want to listen to us… just ask your device to "Play Hospital Radio Glamorgan" and within seconds you should be able to hear our amazing sounds
If you have a 'Google' device (Nest, Nest Mini etc)
Again it's as easy as asking your smart-speaker to "Play Hospital Radio Glamorgan" and our skill should burst into life. (You may have to enable the skill via the app)
Note: By asking your device to 'Play Radio Glamorgan', (so minus the word 'hospital') our stream will still play but instead from a 3rd party provider (TuneIn) and not directly from Radio Glamorgan.
Don't forget, you can also listen to us via this website here, and by downloading our app for your phone or tablet.