Recently, we were invited to 'Woodland House', the administrative centre of the Cardiff and Vale University Health Board to chat to recently appointed CEO Suzanne Rankin.
Suzanne was formerly Chief Executive of Ashford and St. Peter's Hospitals NHS Foundation Trust, first joining the Trust as Chief Nurse in 2010 before becoming their Chief Executive in 2014. She arrived in Cardiff in February earlier this year and has recently marked six months of being in the Welsh Capital.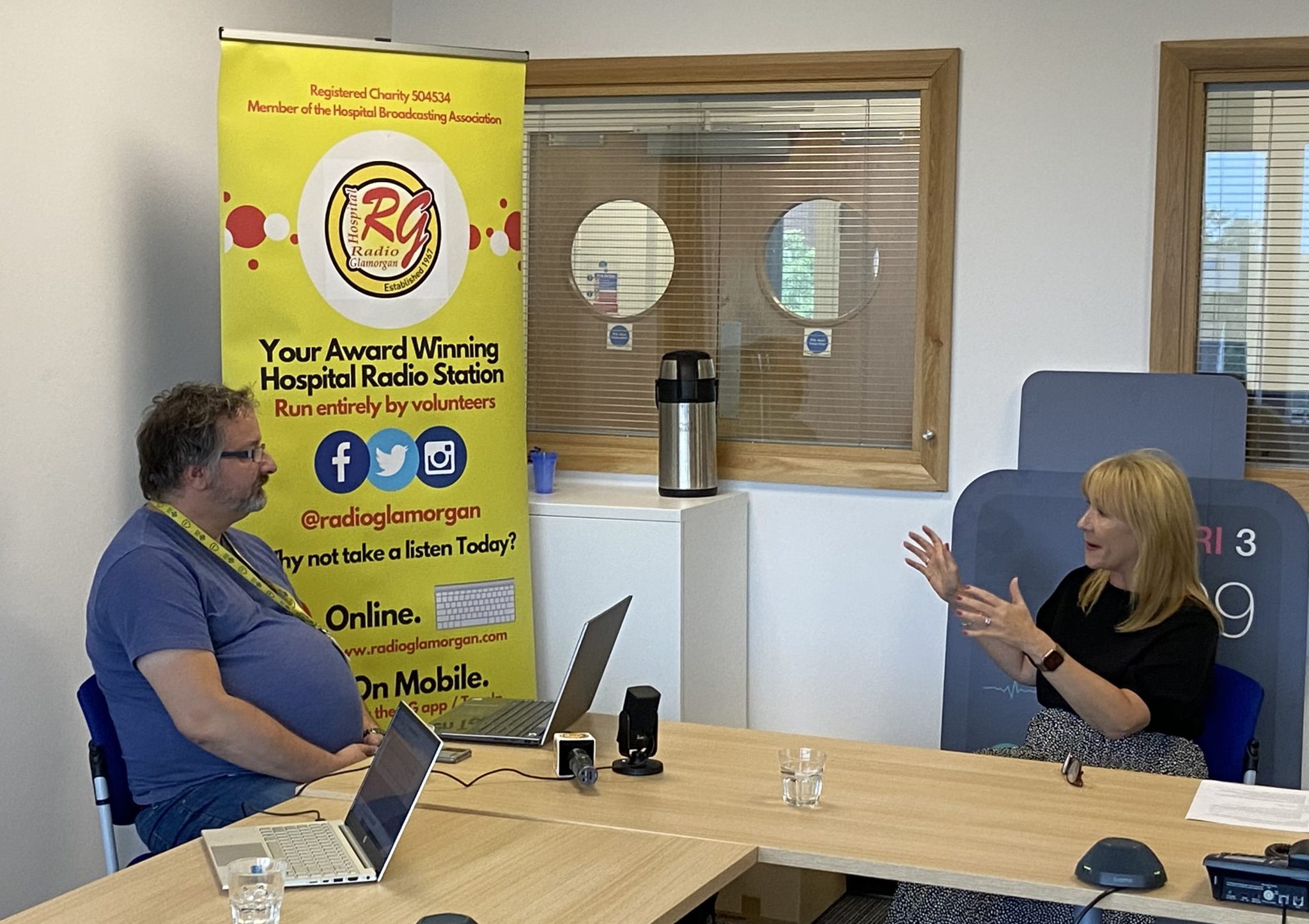 Andrew Woolfe in conversation with CEO Suzanne Rankin (C) Radio Glamorgan
Below, you can hear Suzanne talk about her life and career so far. The chat is also available as a podcast, just search 'Radio Glamorgan' from 'wherever you get your podcasts from'.