Here's a challenge for you to try…
Try choosing 10 (no more, no less!) of your all-time favourite songs … and having a reason for picking each one.
It's a tough task.
We asked some of our volunteers (and some special guests too) to have a go.
In a brand new series 'Music Was My First Love' hosted by Andrew Woolfe featuring a range of voices, you'll hear the chats and the choices in full.
Details on how to tune in to Radio Glamorgan here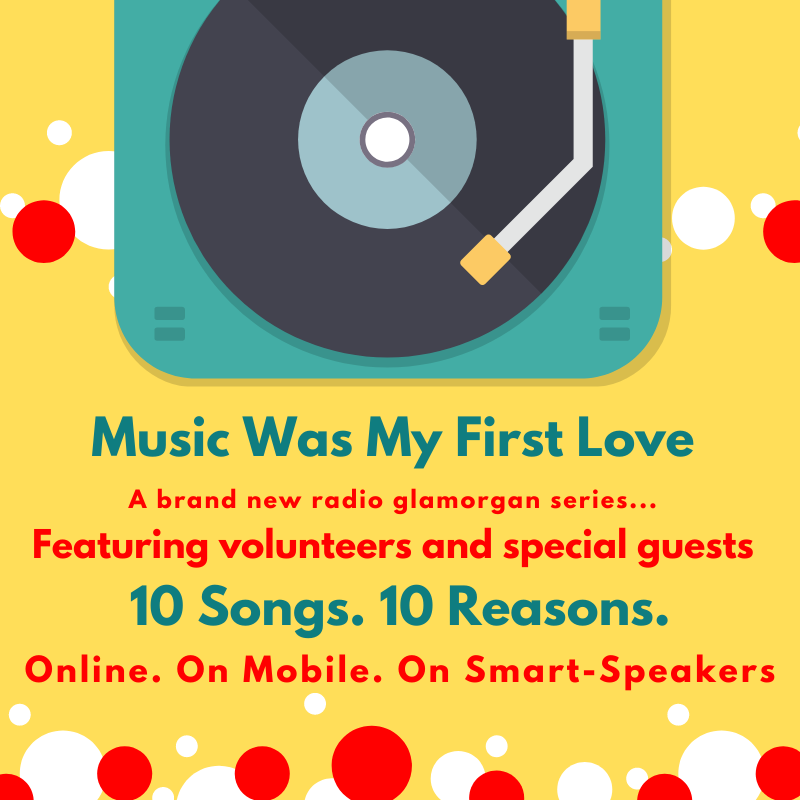 Series 2 is currently being recorded, however the episodes from Series 1 continue to air at 10pm on a Monday, Wednesday and Friday.
Check back here for dates and times of who's involved in the next series!